THE CHOROK FOOD CO., LTD
更草绿食品
Address:
地址:45-33 Orimpo-gil, Naechon-myeon,
Fax:82 02 3655144
E-mail:foipoimovie@nate.com
Web: http://www.thechorok.com/
核心业务: 生产商/Producer
我们在寻找: 经销商/代理商 进口商 合资伙伴(合作代理)
Introduction 公司简介
\'The chorok Food \' is established in June 1984. We have Retail business, Oppa service industry.
It is a company established for the purpose, and it is a company that specializes in food materials
Prepare food products and food additives produce Importing into the country to provide ingredients
necessary for the country\'s leading confectionery, baking, and food manufacturers.
We are supplying it.
\'The chorok Food\' Plant have the largest single drum dryer in the country.
(Single DrumDryer - Netherlands and Double Drum Dryer-Japanese and Cylo Systems (Silo System).
Alpha drying some Korean food products including grain products
Under the policy of providing consumers with safe and high-quality food at all times,
the production and storage of the final product in the production of raw materials provide to all of customer that need to our products.
To eradicate harmful elements of food from each stage of distribution
ISO 9001 certified and HACCP (Critical Element Critical Management SystemHazard) certified.
We acquire HACCP in 2018.
HACCP is the most scientific and effective system so far,
to meet the people's expectation about safe food and to produce reliable high-quality food products.
Food Safety Facility for the acquisition of Analysis Critical Control Point Certification System
It is a company that is constantly striving for reinforcement and food hygiene control.
\'(株)the chorok食品\'成立于1984年6月. 我们以零售业,oppa服务业为目标.

这是一家专门用于食品材料的公司,
食品及食品添加物制造.为了供应国内主要的饼干,面包及食品制造企业所需的食品原材料.

\'(株)the chorok食品\'的抱川工厂正在启动韩国国内最大的单一滚筒干燥机.


单一油桶干燥机 - 荷兰及双筒鼓干燥机 - 日语及SAIL系统(SAIL系统).
含有谷物在内的部分韩国食品的阿尔法干燥.

根据经常向消费者提供安全高品质食品的政策,最终产品的生产和保管在原料生产中,对所有顾客都提供产品的必要性.

为了在分配的各个阶段消除食品的有害因素,ISO 9001认证及HACCP (Crital Element Crital Management System Hazard)认证
我们将于2018年取得HACCP
点击图片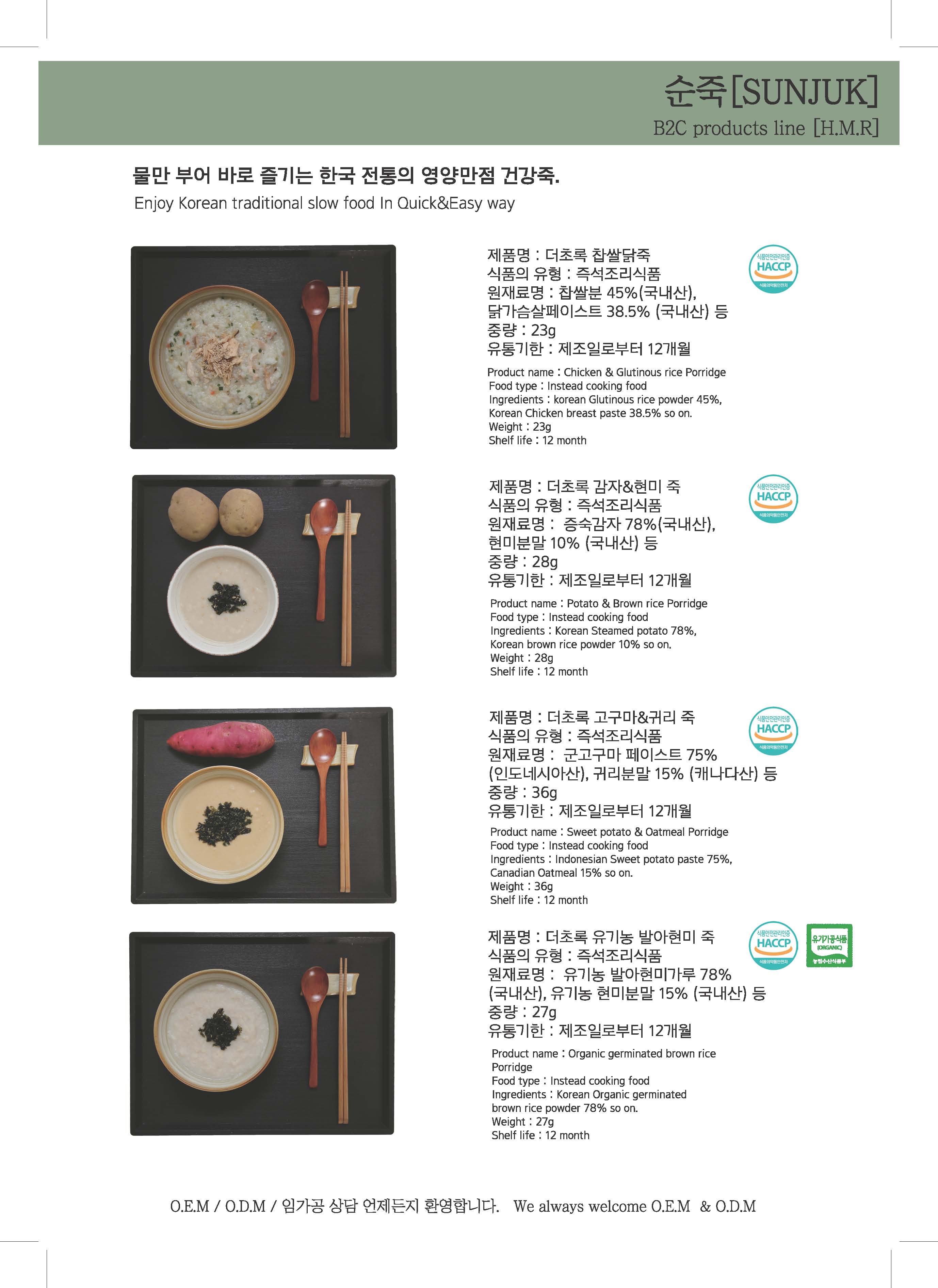 ×