VEGE CHIP COMPANY

Address:
地址:21 VILLIERS DR
Fax:61
E-mail:marketing@vegechips.com
Web: www.vegechips.com
核心业务: 生产商/Producer
我们在寻找: 经销商/代理商 进口商
Show Catalogue 展品类别
Natural Vege Chips 50g
Introduction 公司简介
The Vege Chip Company is the market leader in producing Gluten Free chips in Australia. We pride ourselves on providing Gluten Free snacks that actually taste great all the while being free from nuts, eggs, soy, petrochemicals, artificial flavor enhancers and colorings, and artificial preservatives. The factory located on the beautiful Gold Coast, is an exclusively gluten free facility with strict quality and food safety procedures that are in place to ensure you get a snack you can eat in confidence.

The Vege Chip brand started it's amazing journey to success over 25 years ago, debuting as a \'genuinely tasty Gluten Free\' snack and was sold at the local markets, eventually culminating in Australia wide distribution to all major supermarkets in Australia. Today the Vege Chip Company has become a household name for Gluten Free snacks. We have been a trusted Australian snack food company since 1990.

Due to the increasing number of people in modern society who have food allergies, chemical sensitivities and general poor health, The Vege Chip Company chose to develop snacks that are friendlier to most diet types. Our range of chips are gluten free and vegan friendly and have no artificial flavors, preservatives, GMO ingredients, and free from soy, nuts & eggs.

点击图片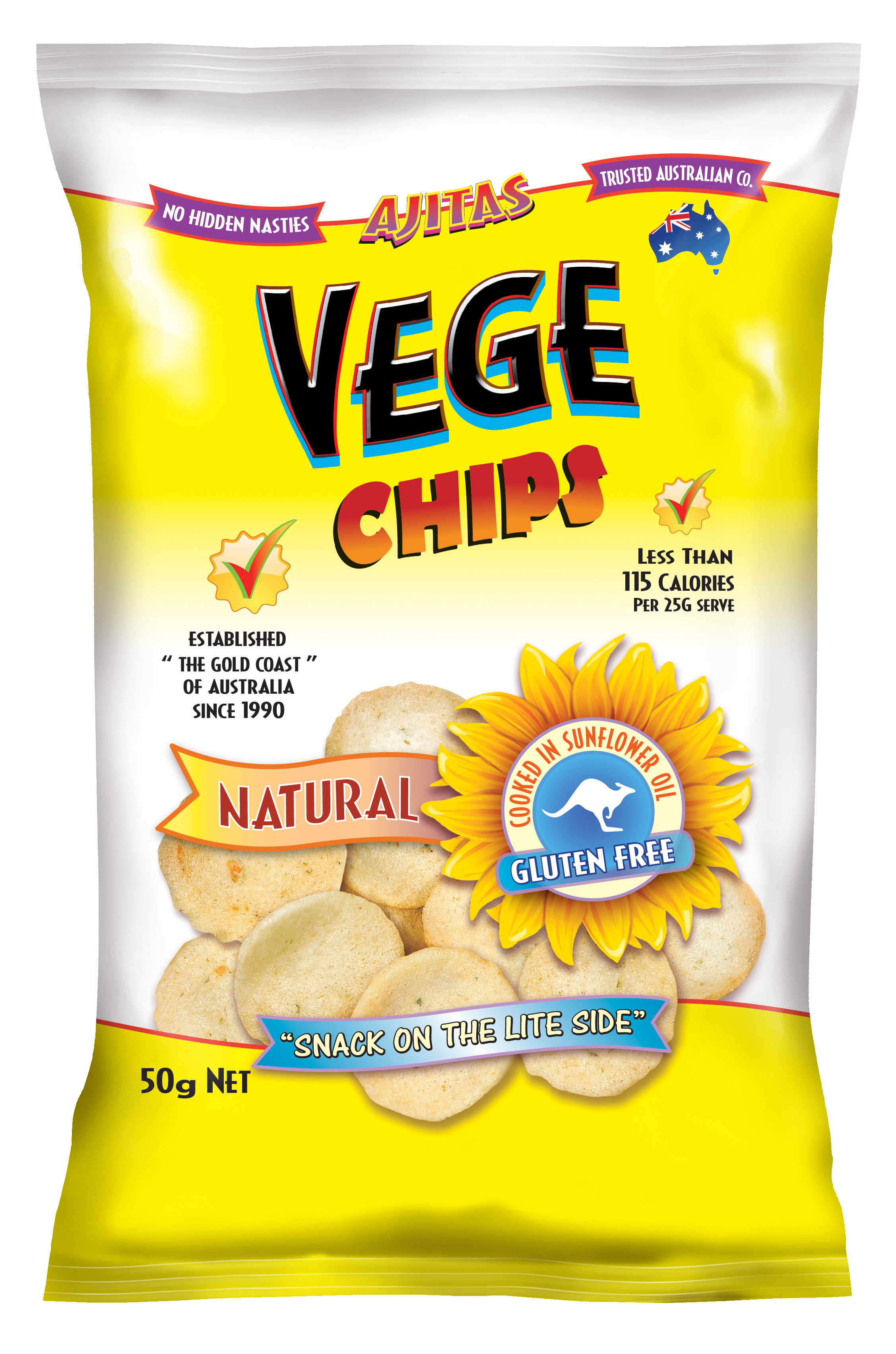 ×