ZTP GINSENG BIRDNEST PTE LTD
正中平人参燕窝(私人)有限公司
Address:
地址:28 Tuas Avenue 12
Fax:65 65697682
E-mail:sales@ztp.com.sg
Web: www.ztp.com.sg
核心业务: 生产商/Producer
我们在寻找: 经销商/代理商
Show Catalogue 展品类别
Supreme Bird's Nest With Rock Sugar
Introduction 公司简介
Established in 1997, ZTP Ginseng Birdnest Pte Ltd is one of the largest bottled bird's nest manufacturers and health food retail chains offering traditional Chinese medicine (TCM) products in Singapore.
Our bottled bird\'s nest manufacturing plant was set up in Singapore and awarded ISO 22000 certification by SGS with UKAS accreditation.All our bottled bird\'s nest products are proudly made in Singapore and subject to stringent tests to ensure food safety. This enables us to provide our customers with the high quality products possible.
As a recognition to our strong branding, our company received the famed Singapore Prestige Brand Award in 2011. We continuously develop innovative new products to meet the changing needs of our customers, as well as addressing potential gaps in the market.

正中平成立于1997年,是保健品零售连锁公司,也是新加坡规模最大的瓶装燕窝生产商之一。
我们的工厂获得了新加坡SGS ISO22000证书,并取得英国皇室UKAS国际质量体系认证的殊荣。


点击图片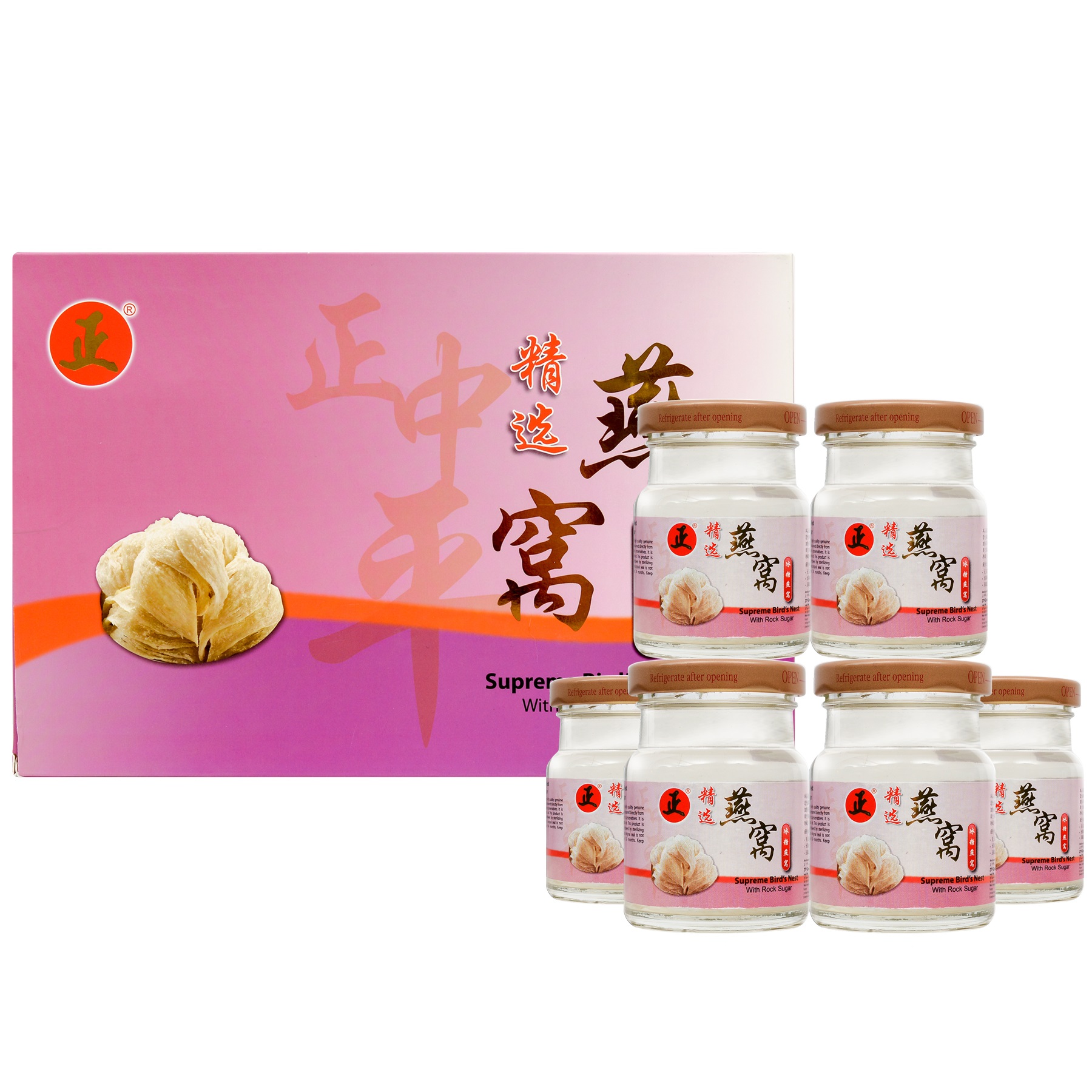 ×