TEKINAK GIDA SAN. VE TIC. A.S. (BERRAK PASTA)

Address:
地址:Ballica Mevkii Kucuk Sanayi Sitesi Karsisi Cankiri
Fax:90 376 2181378
E-mail:info@berrakmakarna.com.tr
Web: www.berrakmakarna.com.tr
核心业务: 生产商/Producer 经销商/代理商/Importer/Agent 进口商/Importer 在线平台/商超/Online Platform/ Department Store 协会媒体/Association/Media
我们在寻找: 经销商/代理商 进口商 合资伙伴(合作代理)
Show Catalogue 展品类别
PASTA
Introduction 公司简介
Berrak, Around the Globe…
Tekinak Food Industry and Trade Co. Inc. first ventured into the industry with flour production in 1984, and since 1995, the range of products produced under three different brands, namely "Berrak Pasta-Flour-Semolina", "Gül Pasta", and "Pasta Rino", have been reaching consumers in Turkey and around the globe.
The resources allocated for infrastructure, the renewed production facilities, the quality control units, and the Anatolian durum wheat, all come together to help Berrak Pasta to produce delicious tastes with high standards and make Berrak Pasta an essential ingredient of memorable meals.
In addition to reaching consumers in every corner of Turkey thanks to a network of over 60 dealers and distributors spread across the country, Berrak Pasta exports its products to more than 75 countries.
As the volume of pasta export from Turkey steadily increases, Berrak Pasta continues to be the number one pasta exporter in the region, which also calls for setting higher goals on our behalf.
The great value we invest into our brand enables us to produce high quality products, which are certified by TSE (Turkish Standards Institution), ISO 9001:2008 and have ISO 22000:2005 Food Safety Quality Management System certificates.
Human health is our utmost priority, and in Berrak production facilities, we make sure that a hygienic environment is maintained in all stages of production.
点击图片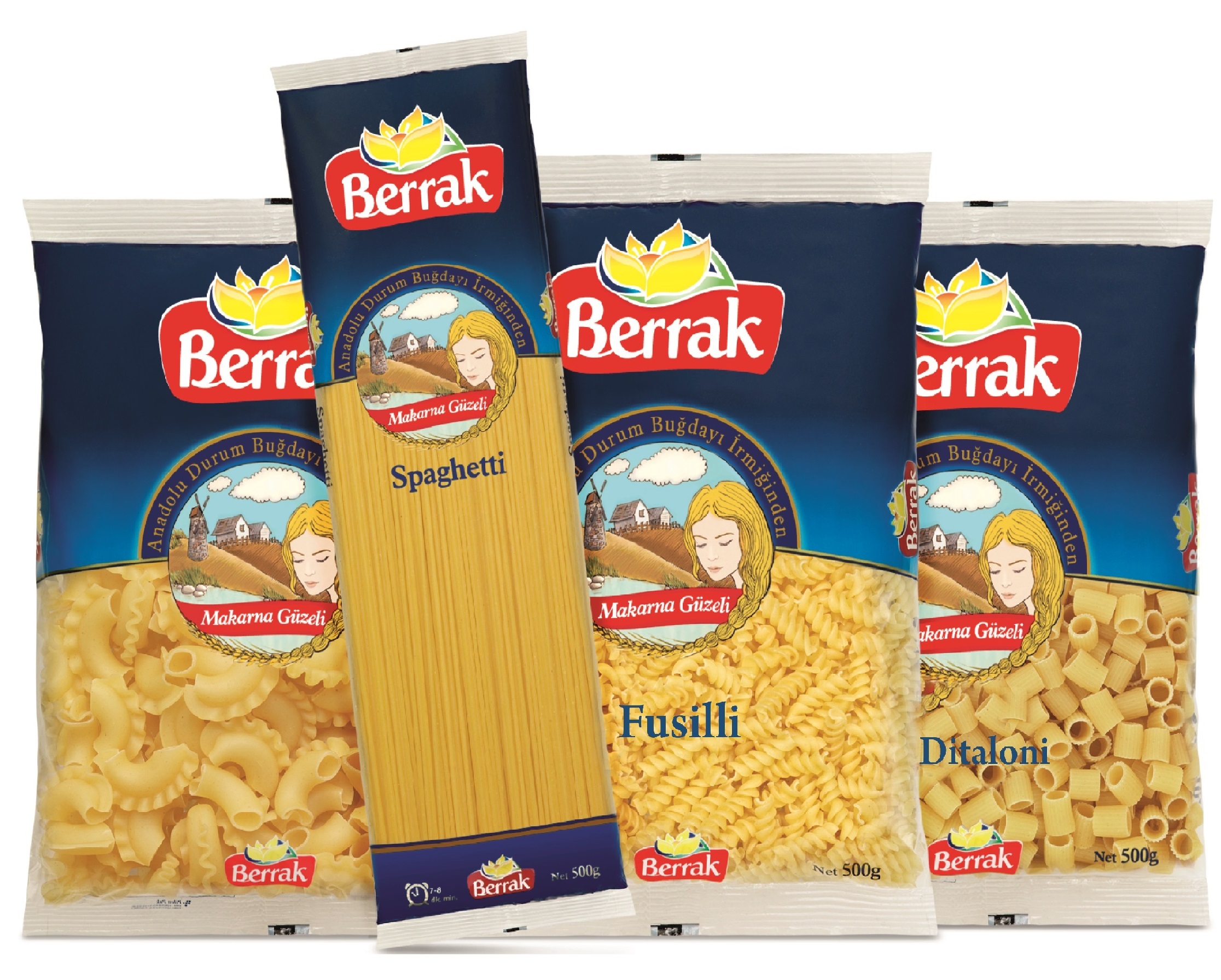 ×