BESSAN MAKARNA GIDA SAN. VE TIC. A.S. (BESSAN PASTA)

Address:
地址:1.Org. San. Bolg. Cd. No: 37 Baspinar – Gaziantep
Fax:90 342 3374275
E-mail:besler@beslermakarna.com
Web: www.beslermakarna.com
核心业务: 生产商/Producer 经销商/代理商/Importer/Agent 进口商/Importer 在线平台/商超/Online Platform/ Department Store 协会媒体/Association/Media
我们在寻找: 经销商/代理商 进口商 合资伙伴(合作代理)
Show Catalogue 展品类别
Santa Sophia Spaghetti 1.7 mm
Introduction 公司简介
Beşler Makarna (Beşsan Makarna Gıda San. ve Tic. A.Ş.) was founded on 5 July 2004 as an investment of Beşler Grup in macaroni sector, which is also operational in oil, starch/glucose and feed sectors as well as the biggest flour plant of Turkey.
Beşler Makarna plants founded in Gaziantep Başpınar 1st Organized Industry Zone consist of a closed area 18.500 m2 on 37.960 m2 area.
With a daily production capacity of 420 tones, it is one of the biggest macaroni producers in our country.
Beşler Makarna, which is among the biggest 1000 export firms of Turkey, carries out export to about 100 countries to a large extent and conducts production with the trademark of the customers from time to time apart from its own trademarks such as Santa Sophia, Beşler, Beşler Glutensiz, Pastacity and Gonca.
Product that we produce are Spaghetti, Macaroni, Semolina, Gluten Free Pasta, Tri Colour Pasta, Whole wheat pasta, Cous Cous, Vermicelli, Corn Semolina, Lasagna.
意大利面,通心粉,粗麵粉,不含麩質麵食,三色麵食,全麥麵食,Cous Cous,粉絲,玉米粗麵粉,烤寬麵條。
点击图片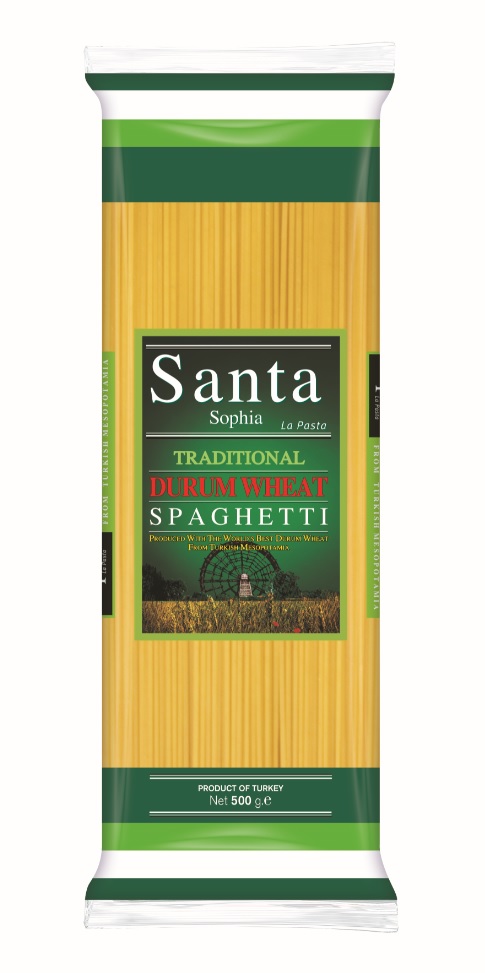 ×