ADT ISLE OF CYPRUS - OLIVE OIL LTD

Address:
地址:FALEA 14 & MATHEOS MATHEOU
Fax:357 25 722985
E-mail:bojan.zdravic@yahoo.com
Web: www.isleofcyprus.com
核心业务: 生产商/Producer
我们在寻找: 经销商/代理商 进口商
Show Catalogue 展品类别
Isle of Cyprus Extra Virgin Olive Oil - 1 liter Glass Bottle
Introduction 公司简介
the company is considered as the leading exporters of Cypriot extra virgin olive oil in third countries (Statistical Services of Cyprus – CYSTAT). Our major trading partner is the United States of America.
The company has representative offices in Houston – Texas, Moscow – Russia and Belgrade – Serbia.
Main area of business – The Company is involved in international trading, mainly in edible oils, olive products and on a smaller scale on general foodstuff goods.
Main line of Business – The bottling of extra virgin (organic and conventional) olive oil and pomace olive oil. Bottling facilities are located in the Agios Athanasios Industrial area of Limassol and are registered with the Ministry of Health of the Republic of Cyprus.
Products – The finest quality of extra virgin olive oil marketed under the label "Isle of Cyprus Extra Virgin Olive Oil". Olive Oil and Pomace olive oil are bottled in glass bottles of 1 liter, 750 ml, 500 ML, PET bottles of 1 liter, 3 liters and 5 liters and tin containers of 3 and 4 liters. Export products are endorsed with a Health certificate, Inspection certificate and Phytosanitary certificate from the Cyprus Government Health Department and at the same time export products are accompanied with approved product analysis regarding the quality of the products.
Production Facilities – Capacity of fourty tons per month according to the demand. The company's production facilities are checked on a timely basis by the Cyprus Government Health department.

点击图片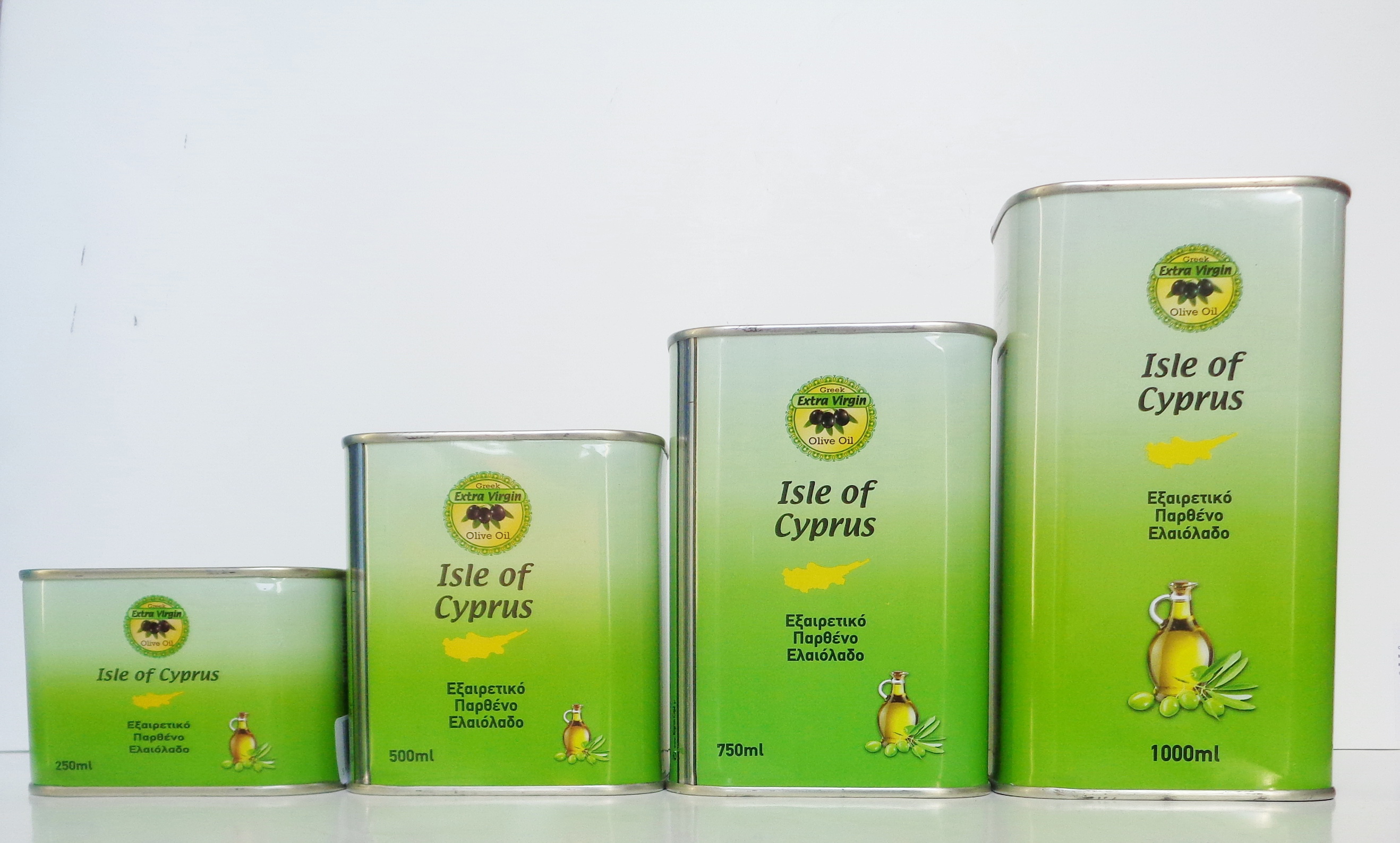 ×