MEDILL(XIAMEN)IMPORT AND EXPORT CO.,LTD
麦迪尔(厦门)进出口有限公司
Address:
地址:福建省厦门市湖里区岐山路386号宏益华府二号楼606
Fax:86
E-mail:WJ@medill.cn
Web: WWW.medill.cn
核心业务: 生产商/Producer 进口商/Importer
我们在寻找: 经销商/代理商
Show Catalogue 展品类别
麦迪尔产品信息
Introduction 公司简介
Medill (Xiamen) Import And Export Co., Ltd. was established in 2015 and headquartered in Beijing. Nowadays,the company is an importer and distributor of Western food and baking raw materials, and have 15 years experience of western food application and logistics distribution,these help us become become One of the main food importers and suppliers in China.
In order to provide better and more effective services to our customers, we have completed the formation of Thailand branch company and Shanghai branch company in 2017 and 2018. Through continuous efforts of our company, we have finished the layout in the United States, Southeast Asia, Italy and other places.
At present, our main products include: American Mozzarella cheese, string cheese, Italian pizza sauce, Southeast Asian fresh durian, frozen pulp / puree, young coconut , coconut king, coconut jelly, coconut oil, frozen coconut meat, frozen coconut water and other related products.
About Southeast Asian young coconut and durian , after years of hard work, we have formed a perfect industrial chain for the planting, management, picking, selection, processing, import &export,domestic sales and other works of orchards, and strictly guarantee the quality of the products.

麦迪尔(厦门)进出口有限公司成立于2015年,总部设立在北京,目前,公司是一家致力于西餐和烘焙原物料的进口商和经销商。我司主营产品包括:马苏里拉奶酪、芝士条、披萨酱、东南亚榴莲,椰子等系列产品。
点击图片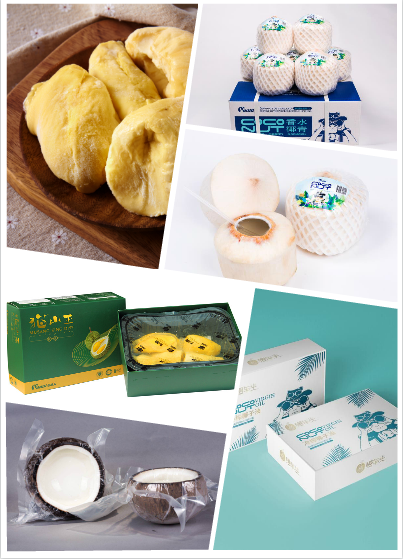 ×