AUSTRALIA\'S FIRST CHOICE PTY LTD
澳大利亚首选有限公司
Address:
地址:48 Koornang rd, Scoresby, Victoria
Fax:61
E-mail:echo@australiasfirstchoice.com
Web: www.ozichoice.com.au
核心业务: 生产商/Producer 经销商/代理商/Importer/Agent 进口商/Importer 在线平台/商超/Online Platform/ Department Store
我们在寻找: 经销商/代理商
Show Catalogue 展品类别
Ozi Choice 澳滋选成人奶粉系列
Introduction 公司简介
Ozi Choice is an Australian family business providing the public with premium nutritious products that are easy to integrate into daily life.
Our company philosophy -- health is wealth -- guides our goals and actions as we continue to grow into one of Australia\'s leading health product providers.
Over the past decade, we have perfected a variety of our premium dairy products, which includes milk powders, milky bites, and UHT milk, all 100% made in Australia.
Australia\'s natural resources play a huge part in what we do. You will often find our team enjoying the lavish green grasslands, fresh clean water and stunning blue skies that surround us as we create delicious, nutritious and high quality products for you and your family.
澳滋选隶属于澳大利亚首选有限公司,是澳洲本土家族企业,致力于为澳洲民众及海外市场供应优质的营养健康食品,产品包括澳滋选系列成人奶粉,澳滋选营养奶片(多种口味),澳滋选超高温灭菌液体奶等。
点击图片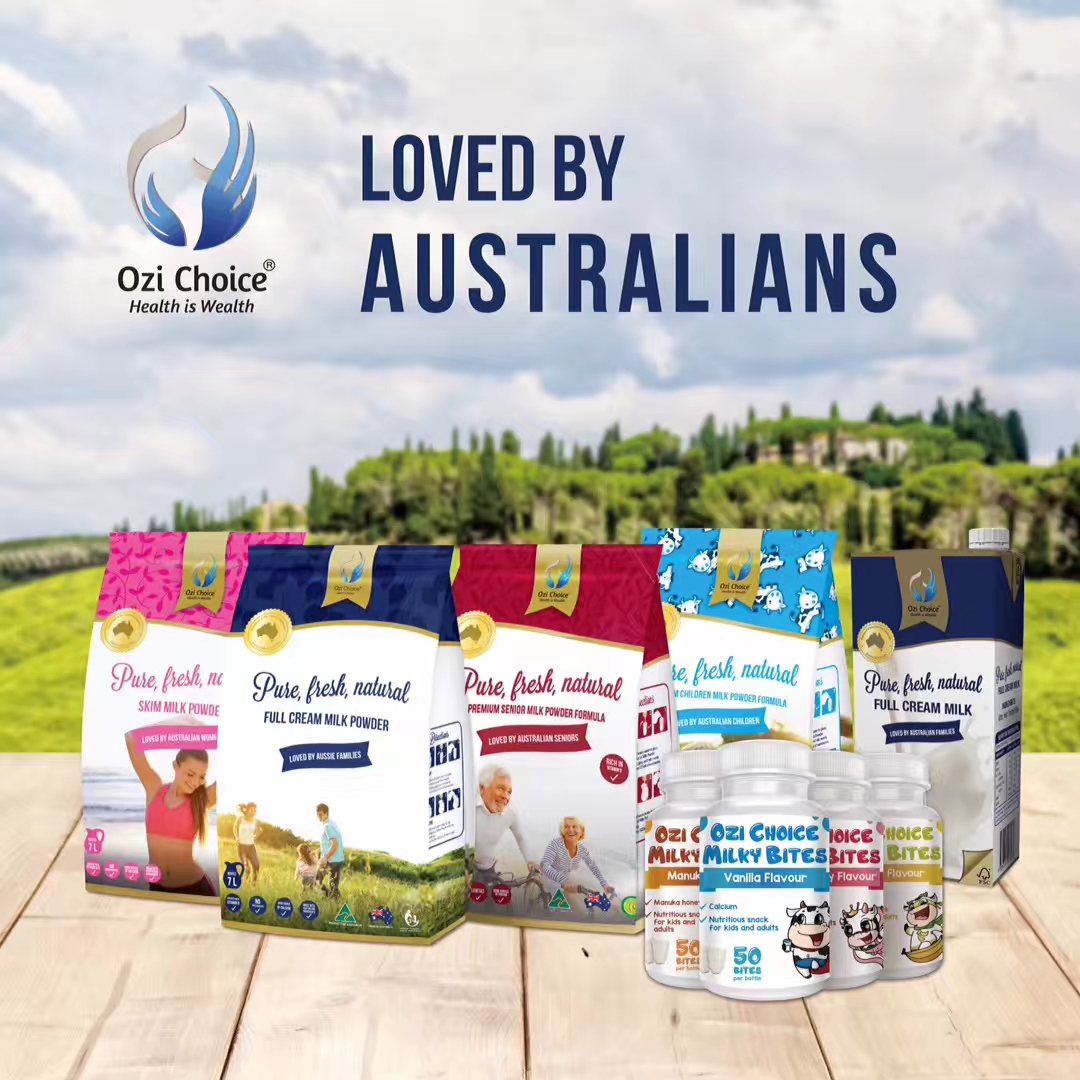 ×