SHANGHAI SUNKEA PACKAGING CO., LTD.
上海商吉包装有限公司
Address:
地址:Building 6, No 1366 Qixin Rd, Minhang District, Shanghai
Fax:86
E-mail:cup@51cup.com
Web: www.51cup.com, www.sunkea.com
核心业务: 生产商/Producer
我们在寻找:
Show Catalogue 展品类别
Paper Bowl 纸碗
Introduction 公司简介
Shanghai SUNKEA Packaging Co., Ltd. (manufacturing factory) is located in Jinshan District, Shanghai. Since the establishment, we have been dedicated to the design, development, production and sales of high-quality disposable paper and plastic products. We constantly adhere to the \'high grade, professional, and environmental protection\' business philosophy, stick to the principle of quality first, and continue to innovate around customer needs. After several years of development, SUNKEA has become China\'s leading disposable food and beverage packaging supplier.

At present, our main products are paper coffee cups, paper lunch boxes, paper bowls, paper soup cups, paper salad bowls, paper hamburger boxes, and other packaging products. The factory occupies an area of more than 9,000 square meters, and has an advanced dust-free workshop and multiple automatic production equipment. All products are fluorescent agent free, no pollution, environment friendly, and no secondary pollution. Product quality meets European and American standards, and continues to maintain industry-leading level.


With the vision of "Providing one-stop quality service for global food packaging customers", the mission of "Leading food packaging, and creating convenient life", and the core values of "Team, Service, Passion, Responsibility, Gratitude, and Innovation", the commitment of providing competitive packaging solutions and services to catering companies, branded coffee shops, tea shops, bakery shops, star hotels, business offices and high-end household occasion and creating maximum value for customers, SUNKEA will continue to be devoted to leading the development of disposable catering packaging globally.

上海商吉工厂坐落于上海市金山区,办公地址位于闵行区。自成立之日起,商吉一直致力于设计、开发、生产及销售高品质的一次性纸塑产品。我们始终秉承"优质、专业、环保"的经营理念,坚守品质至上的原则,并围绕客户需求持续创新。历经数年发展,商吉已成为中国领先的一次性食品饮料包装供应商。

目前我司主要生产:纸杯、纸餐盒、纸碗、纸汤桶、纸沙拉碗、纸汉堡盒、餐包等包装产品。
点击图片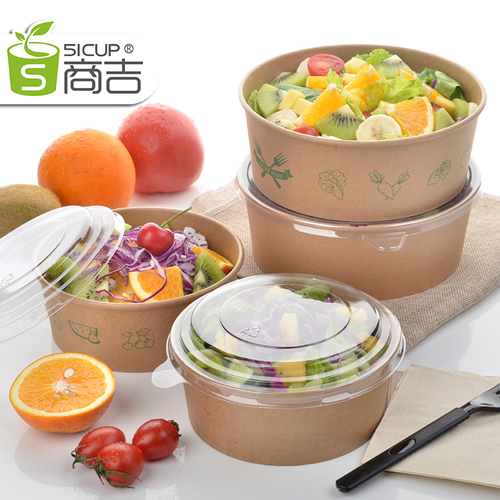 ×