LA FAMILIA FARMING AND PROJECTS (PTY)LTD

Address:
地址:Camp 68 of Portion 414, Winkelhaak, Oppermansgrond
Fax:27
E-mail:lafamiliafp@yahoo.com
Web:
核心业务: 生产商/Producer
我们在寻找:
Show Catalogue 展品类别
La Familia Sauces and Condiments
Introduction 公司简介
La Familia Farming and Projects (Pty) Ltd, is a registered company which functions within the Agricultural sector. preserving and making condiments. The condiments and preserves thus far are makataan jam, makataan chutney, makataan pieces, pickled jalapenos, pickled chilies, chili sauce as well as pickled garlic. There are also dried products produced in the form of: Dried chilies, dried rosemary, dried mint, dried basil, dried parsley.
The sauces are being tested by SABS and have a preliminary self-life of 2years.
Vision:
To produce quality sauces for the markets.
Mission:
Through ensuring that time and passion is used as key ingredients in all our produce as well as using only the best fresh vegetables in our products.
Strategic Intent:
We wish to position ourselves as an icon in producing sauces from recipes passed down from generations using forgotten ingredients only found in South Africa (Makataan fruit).
Competitive Advantage:
Our competitive advantage is that we grow all the ingredients needed for the processing and that quality can be assured. As for the ingredients to the Makataan products; the makataan (wild melon) is indigenous to South Africa.

点击图片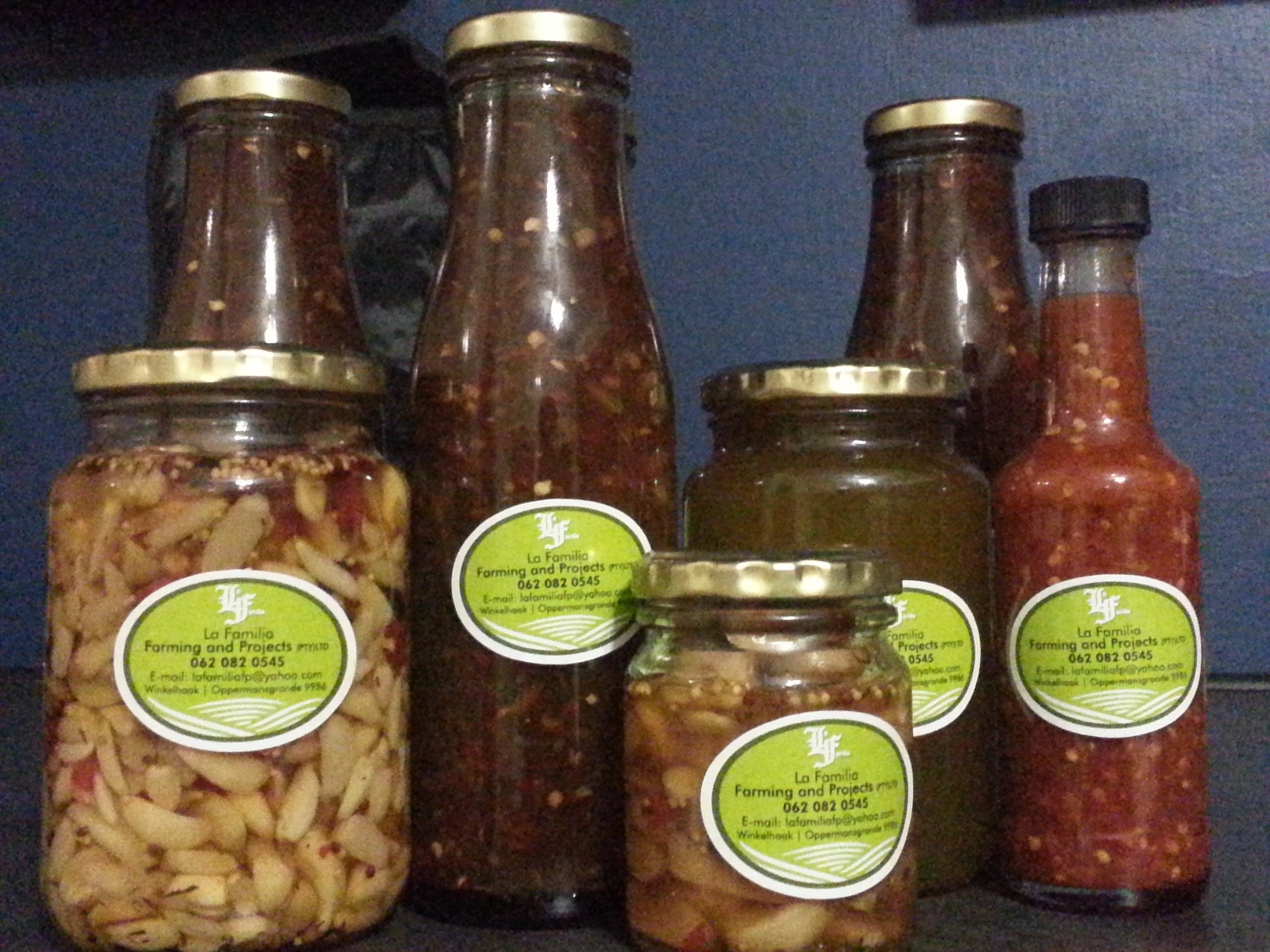 ×