«MILK ALLIANCE» GROUP OF COMPANIES
"牛奶联盟"公司集团
Address:
地址:9, Leskova Str., Kyiv
Fax:380 44 2845852
E-mail:export@milkalliance.com.ua
Web: www.milkalliance.com.ua/en
核心业务: 生产商/Producer
我们在寻找: 进口商
Show Catalogue 展品类别
Cheese
Introduction 公司简介
Milk Alliance is a group of companies, which includes high-capacity enterprises designed for producing and marketing milk products. It is the leading enterprise in the milk industry of Ukraine. The company includes enterprises exporting cheese, milk and dairy products, butter , skimmed milk powder , whey powder, full cream milk powder .
The products are manufactured under the brands Pyriatyn, Slavia, Yagotynske, Yagotynske for children, Hopsy, Zlatokrai and Milk Alliance. The company's product portfolio is balanced in such a way as to meet the needs of a wide range of customers in various product categories of the milk market and the cheese market.
The company is constantly searching for new, advanced solutions and new products. Introducing innovative technology, constantly improving principles of business management. All of the major plants are certified according to international standards of quality control management ISO 9000 and HACCP that enables enterprises of Group of companies Milk Alliance to meet the modern market requirements.
"牛奶联盟"是一家公司集团,其包括生产及销售乳制品的高性能企业。这是乌克兰乳制品行业的领先的公司。公司包括出口奶酪、牛奶和乳制品、黄油、脱脂奶粉、乳清粉、全脂奶粉的企业。
所有最大的工厂都通过了国际标准化组织9000和危害分析重要管制点国际质量管理和控制标准认证,这样使"牛奶联盟"公司集团的企业能够满足现代市场的要求。
点击图片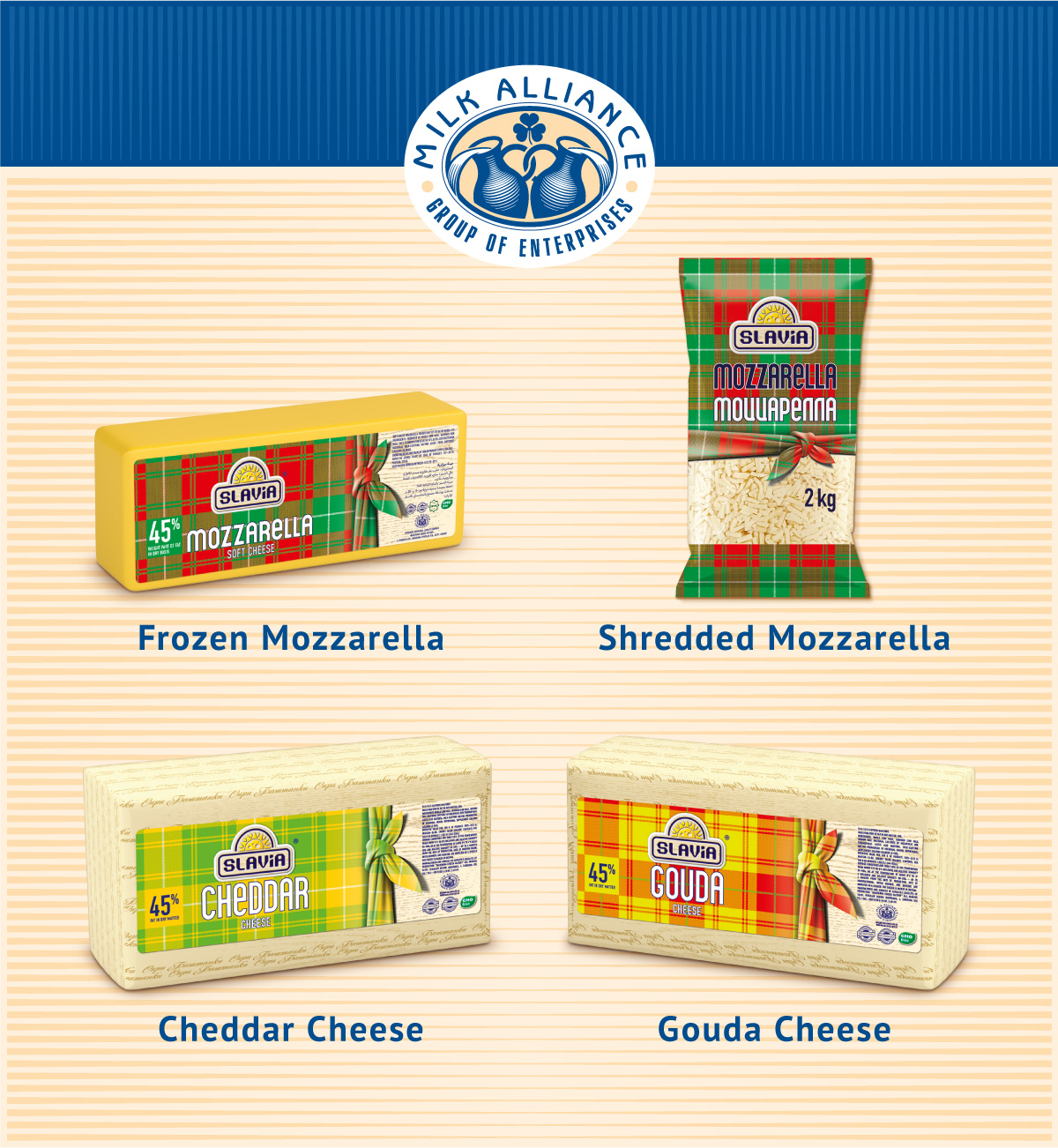 ×