INLAND ICE

Address:
地址:Qullilerfik 2, Nuuk
Fax:
E-mail:info@inlandice.gl
Web: www.inlandice.gl
核心业务: 生产商/Producer
我们在寻找: 经销商/代理商
Show Catalogue 展品类别
INLAND ICE
Introduction 公司简介
THE TASTE OF 100,000 YEARS
Permanent ice that covers more than 50,000 km2 (19,000 sq. mi) is known as an ice sheet. These sheets exist in only two locations on earth – namely, Antarctic and Greenland.

The ice sheet of Greenland, also known as the Inland Ice, covers approx. 80% of Greenland. It is generally over 2 km (1.2 mi) thick, and more than 3 km (1.9 mi) at its thickest point.

In a continuous, natural process, the ice sheet "calves" icebergs which melt and are absorbed into the ocean.
Bottling this ice thus retrieves one of the most valuable natural resources that exists – clean drinking water –
before it is lost at sea.

The Inland Ice has been encapsulated for more than 100,000 years – completely isolated from any contact with layers of soil and was formed long before the first human being set foot within the Arctic Circle. This process of preservation is what has kept this product of nature in a uniquely pris-tine state – free of any contamination or pollutants – with a taste that fully matches its uniqueness.

A TIME CAPSULE OF ARCTIC SILENCE
The world of gastronomy has taken centre stage. In a world of multiple flavour bursts and constant sensory input INLAND ICE water works ideally in relation to other ingredients. Its unique composition prevents it from binding to any of the ingredients it is mixed with thus making individual flavours shine to their fullest potential.
As a perfect palette cleanser with a smooth mouthfeel it works as an instant "reset button" when developing and experiencing new taste combinations.

HARVESTING A VALUABLE RESOURCE OF NATURE
Greenland is the largest island in the world.
17 times the size of England and situated within the Arctic Circle it presents a nature that is both powerful and immense.

This secluded destination still offers uncharted territory and is thus attracting scientists, pioneers and explorers from all over the world.

The Disko Bay near Ilulissat is situated in the northwest of Greenland. Each day - this area alone - is generating 85 million metric tons of icebergs, which are being pushed out into the bay.

These icebergs slowly melt into the ocean. By bottling this untouched natural resource, INLAND ICE is able to offer a unique taste captured in a naturally preserved time capsule – with an exceptional level of purity.

点击图片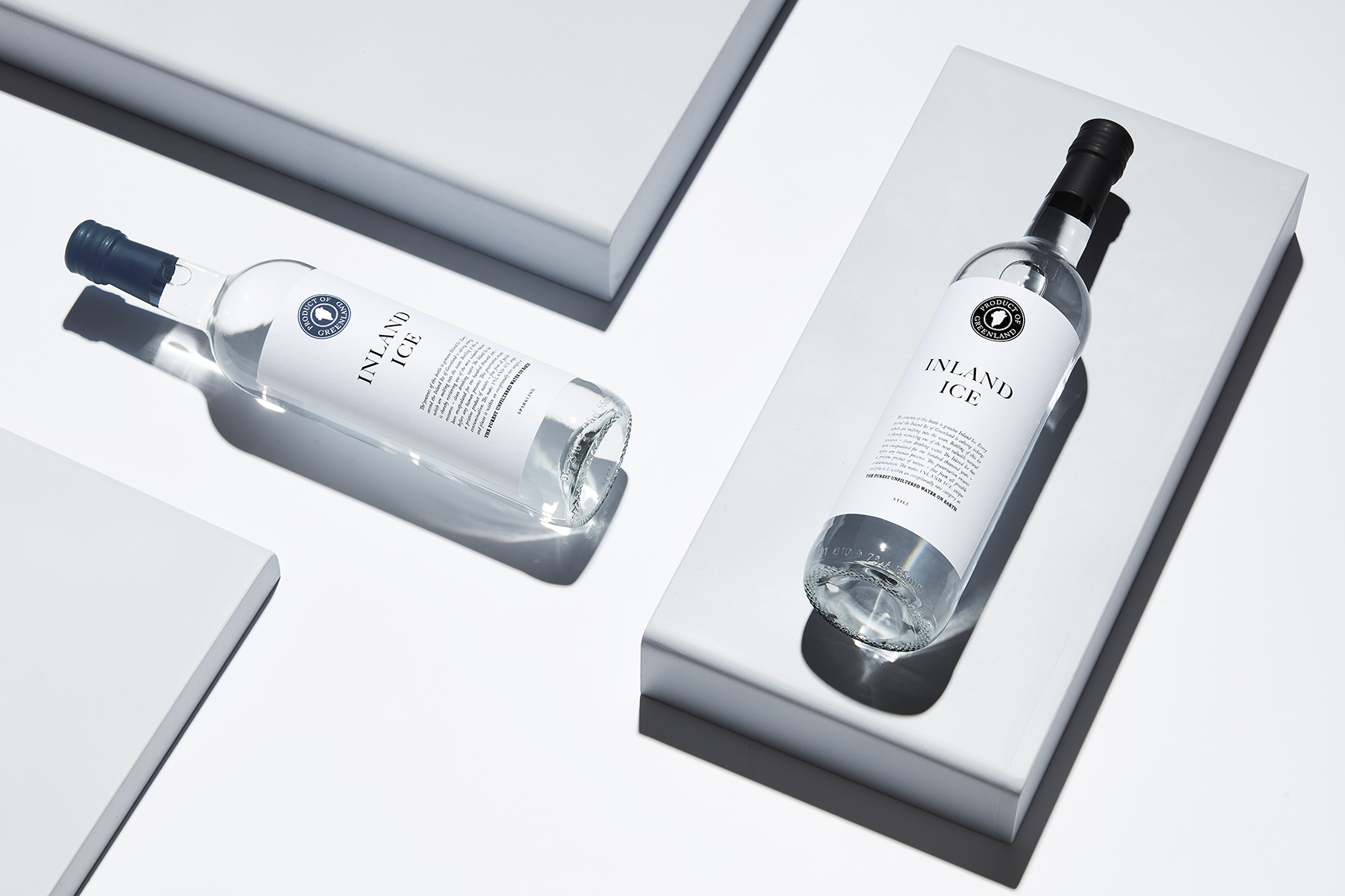 ×