FRESH BELL CO.,LTD.

Address:
地址:Daegudae-ro,naeri-ri,jillyang-eup,
Fax:82 053 2897765
E-mail:thefreshbell@naver.com
Web: www.thefreshbell.co.kr
核心业务: 生产商/Producer
我们在寻找: 经销商/代理商 进口商 合资伙伴(合作代理)
Show Catalogue 展品类别
Korean Red Ginseng&Swallow\'s nest
Introduction 公司简介
A company that leads a new food culture
and contributes to human health by advanced technology.
The foods made from Freshbellt are oriented to natural foods,
safty foods and a healthy foods minimizes processing.

Freshbell\'s Three Principles
1.No Artificial additives Close to Nature!
2.As a reliable raw material, you can eat safely!
3.Firmly up to the production process with HACCP facilities!

Health businesses together with our customers
Using good ingredients is as important as to making process.
We are using fruit grown on farms in Korea.
点击图片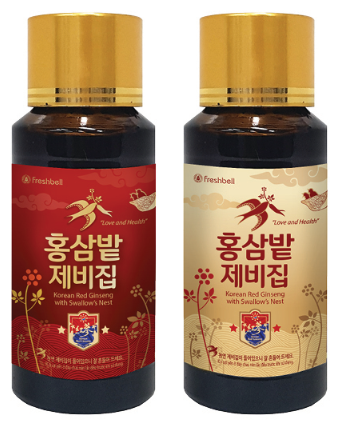 ×